Isotope Technologies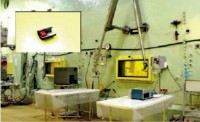 Joint Belarusian-Russian enterprise ""Isotope Technologies" was established in 1998 by leading Belarusian and Russian research centers: the Joint Institute for Power and Nuclear Research – Sosny of NAS of Belarus (Minsk, Belarus) and JSC NIIAR (Dimitrovgrad, Russia).
"Isotope Technologies" is a major enterprise in the Republic of Belarus, providing a full range of services in the field of radioactive materials for medical, industrial and scientific purposes. On the basis of the company established the production of radioactive materials (RM), and the manufacture of sealed sources of ionizing radiation (SIR), which is used for the production chain "hot cells".
On the IAEA's request, the enterprise has developed and introduced a radiation facility AGAT-METROLOGIA which is designed for calibrating dosimetric instruments and irradiating various itemswith collimated high-power gamma-ray beams.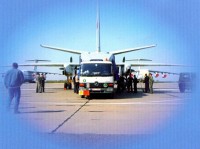 Isotope Technologies is a key exporter/importer of radioactive materials, radiation-based technologies and services in the Republic of Belarus. It provides services for import and customs clearance of radioactive cargo to Belarusian enterprises.
As of today, Isotope Technologies is a unique enterprise in Belarus, with an annual sales volume of over one million U.S. dollars. It is a national leader at the radio-isotope production and supply market, as well as a world leader in the field of manufacturing medical 60Co sources for contact radiation therapy devices.